I'd like to design a GUI like the following picture.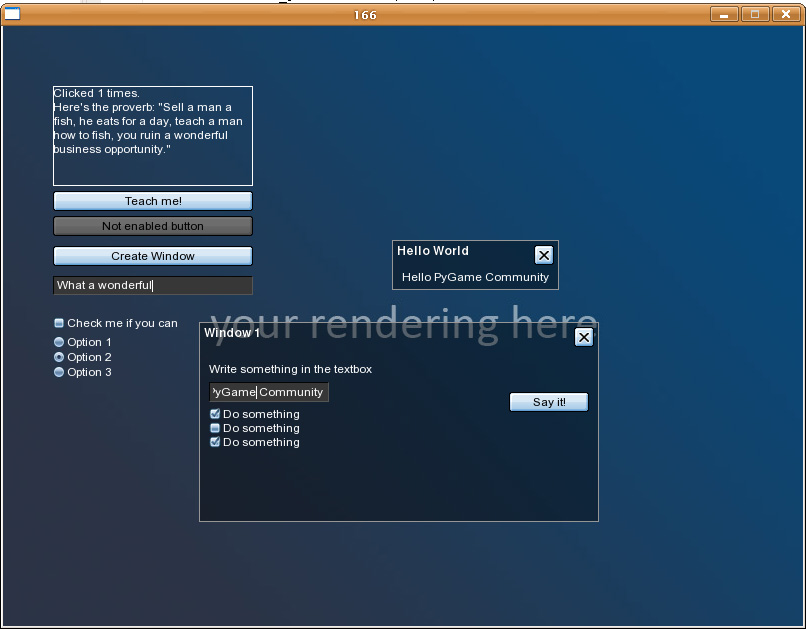 The example is made by pygame. How can I design a window like Window 1 that a window has Window 1 and Hello World window. In addition, I can drag the Window 1. How can I design like the example in Viazrd?
I try to use vizinfo, but there is a problem that I can't put a button or other element to a position what I like.
Do you have any suggestion?
Thank you!!